Dentures are dental appliances used to replace missing teeth. They consist of a gum-colored acrylic base and artificial teeth, custom-made to fit the patient's mouth. They are removable and held in place by suction, adhesive, or metal clasps that hook onto existing teeth. Full dentures are designed to replace entire arches of missing teeth, while partial dentures are used to replace a few missing teeth.
At Legacy Dental Care, we understand the importance of a healthy and functional smile. Our Blaine dentists can help patients restore their ability to bite, chew, and speak while enhancing the aesthetic of their smile using custom denture prosthetics.
Explore Topics On This Page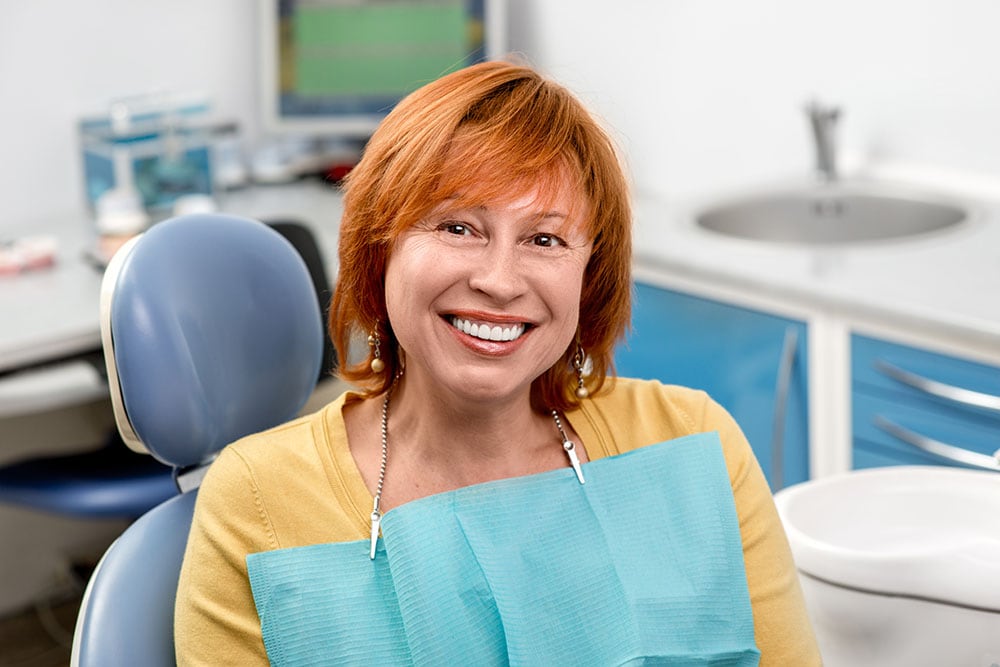 What Are the Different Types of Dentures?
Removable Dentures
Traditional removable dentures have been helping patients restore the function and appearance of their smiles for generations, and modern dental technology ensures that today's dentures are more comfortable and aesthetically pleasing than ever before. Each denture prosthetic is customized to the patient for a secure, comfortable fit. The base of the appliance is formed of a gum-colored acrylic material that is designed to rest over the top of the gums. Artificial teeth are set into the base to create the appearance of a full smile. The denture prosthetic must be removed for regular cleaning and hygiene maintenance.
Implant-Supported Dentures
Implant-supported dentures—sometimes called All-on-4®—are an innovative alternative to traditional dentures. This technique involves placing between 2-8 dental implants per arch and using the implant posts to anchor a fixed denture prosthetic. Unlike traditional dentures, implant dentures are not removable, and they can be cared for much like natural teeth. Patients often report that implant dentures look, feel, and function more like natural teeth, with enhanced comfort and convenience.
How Do I Take Care of My Dentures?
Caring for your dentures is crucial to ensuring their longevity and maintaining optimal oral health. Each day, it's essential to clean your dentures using a soft-bristled brush and a denture cleaner or mild soap. After meals, our dentists recommend rinsing them thoroughly to remove any food debris. We also suggest avoiding using abrasive materials, as they can cause damage to the appliance. Overnight, it's advisable to soak the dentures in water or a denture solution to prevent them from drying out. Additionally, every morning, patients should brush their gums, tongue, and palate with a soft brush to remove bacteria and debris. Regular visits to the dentist for checkups—and adjustments, as needed—are vital to ensure the dentures continue to fit properly. 
Ready to learn more about dentures? Contact Legacy Dental Care today to schedule a consultation.