Invisalign® clear braces are designed to progressively straighten teeth to give you the confidence of a great smile. Using a series of clear, virtually invisible aligners, Invisalign® gently and gradually moves your teeth into better alignment based on the treatment plan prescribed by your dentist.
Explore Topics On This Page
Invisalign® vs. Braces
Traditional braces are composed of brackets and wires that are affixed to the teeth, often creating a significant impact on a patient's appearance. By comparison, Invisalign® clear aligners are virtually invisible when worn. In fact, most people won't even know you're wearing them. The aligners are also removable, so patients have greater freedom when eating and tending to their oral hygiene routine. In general, patients report enjoying the enhanced comfort, convenience, and aesthetics of Invisalign® over traditional braces.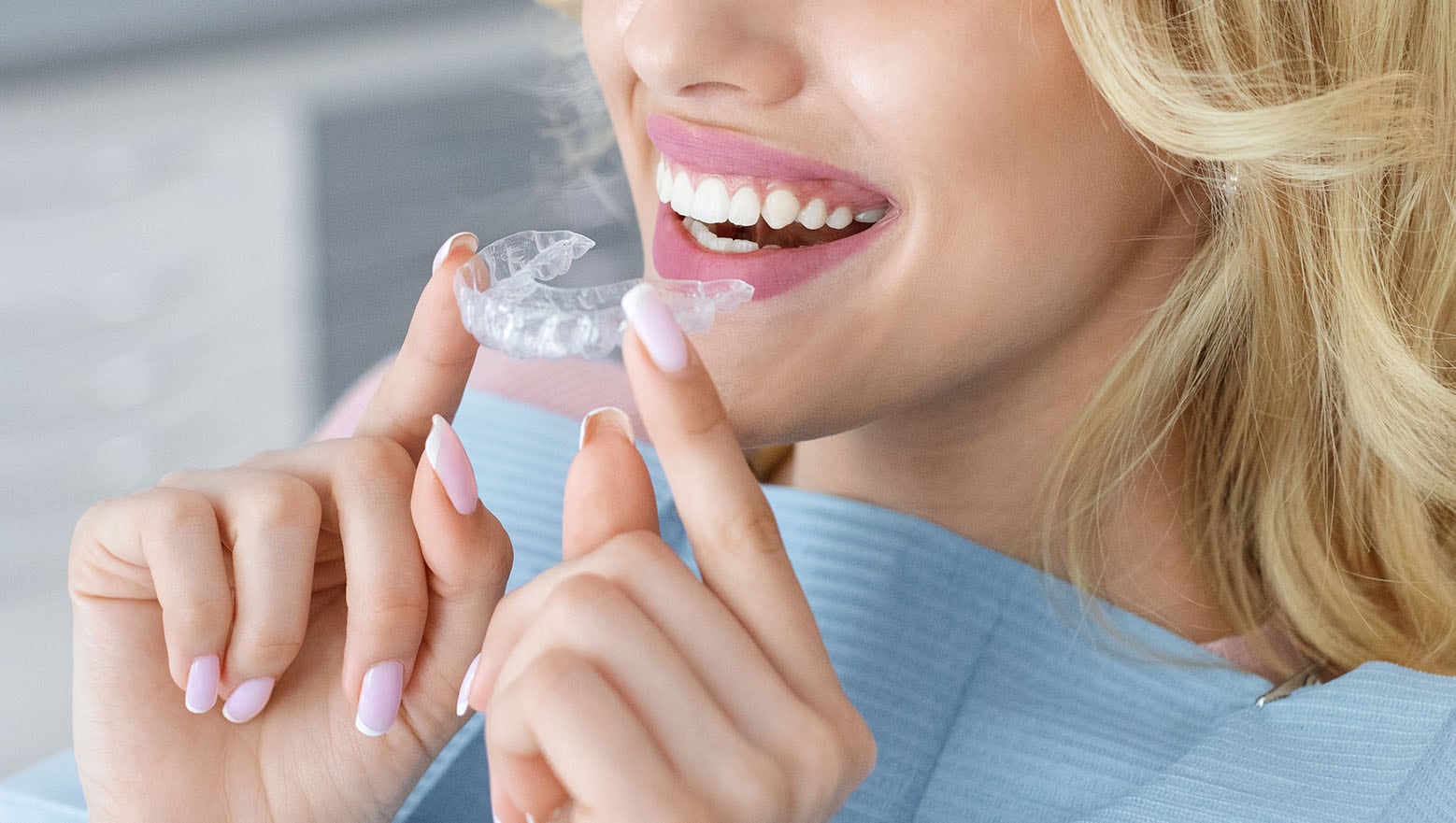 How Often Do I Need To Wear My Aligners?
It is recommended that you wear your aligners for 20-22 hours per day and only remove them for eating, drinking, brushing, and flossing.
Will Wearing Invisalign® Aligners Affect My Speech?
Invisalign® aligners may temporarily affect the speech of some people, and you may have a slight lisp for a day or two. However, as you get used to wearing your aligners, any lisp caused by the aligners should disappear. 
How Much Does Invisalign® Cost?
The average cost of Invisalign® treatment in the U.S. ranges from $3,500 to $8,000. A variety of factors can influence the final total, including insurance coverage, the complexity and duration of treatment, and your geographic location. At Legacy Dental Care, we understand that cost is a prominent concern for many patients, and your dentist can give you a personalized price quote after your Invisalign® consultation. In most cases, Invisalign® treatment is comparable to the cost of traditional braces. 
Does Insurance Cover Invisalign?
Because dental benefits differ from policy to policy, you should review your personal coverage plan and check with your insurance provider. In general, if a patient has orthodontic coverage, Invisalign® should be covered to the same extent as conventional braces.
Does Invisalign® Really Work?
Yes, Invisalign® treatment has proved transformative for many patients over the years. Over 1.5 million patients with a wide variety of dental challenges have been treated with Invisalign. Invisalign® was developed with orthodontists and is used at dental practices worldwide.
For more information, call 763.757.1323 or contact us online to schedule a free consultation.